Welcome to Empire Group
We specialise in providing world-class, professional services throughout the UK and around the globe, with clients in the USA, Europe, Middle East, Africa and Asia. We offer a 24 hour, 7 days a week, 365 days a year service to all our clients.
We have over 10 years of trading experience in the public, private and corporate sectors. Our Board of Company Advisors has a combined expertise of over 80 years in providing services. This is why we consistently meet and exceed the expectations of our clients.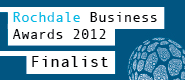 Interpreting
Services
We provide a number of interpreting services which include
Face to Face Interpreting
,
Telephone Interpreting
and
British Sign Language
.
Translation
Services
Our translation portfolio includes
Document Translation
,
Website Translation
and many more services.
Additional
Services
We provide additional services such as
Audio Transcription
, Braille Translation